During my summer in Saint Louis I had the pleasure of working with the charity group HomeFirst Stl. I worked with them to create this PSA in the hopes that it will gain more donations to the cause.
HomeFirst STL, Inc. was founded to support people who once lived on the street by providing affordable housing, spiritual community, social services, and social entrepreneurship with the goal of ending homelessness in the City of St. Louis.
Special Thanks to the HomeFirst Stl team for giving me the opportunity and being so pleasant to work with. Also special thanks to Allie Reitz, a talented sound designer who has proven time and time again to me how reliable she is.
Various sketchbook pages illustrating stages of the storyboards, script, and character design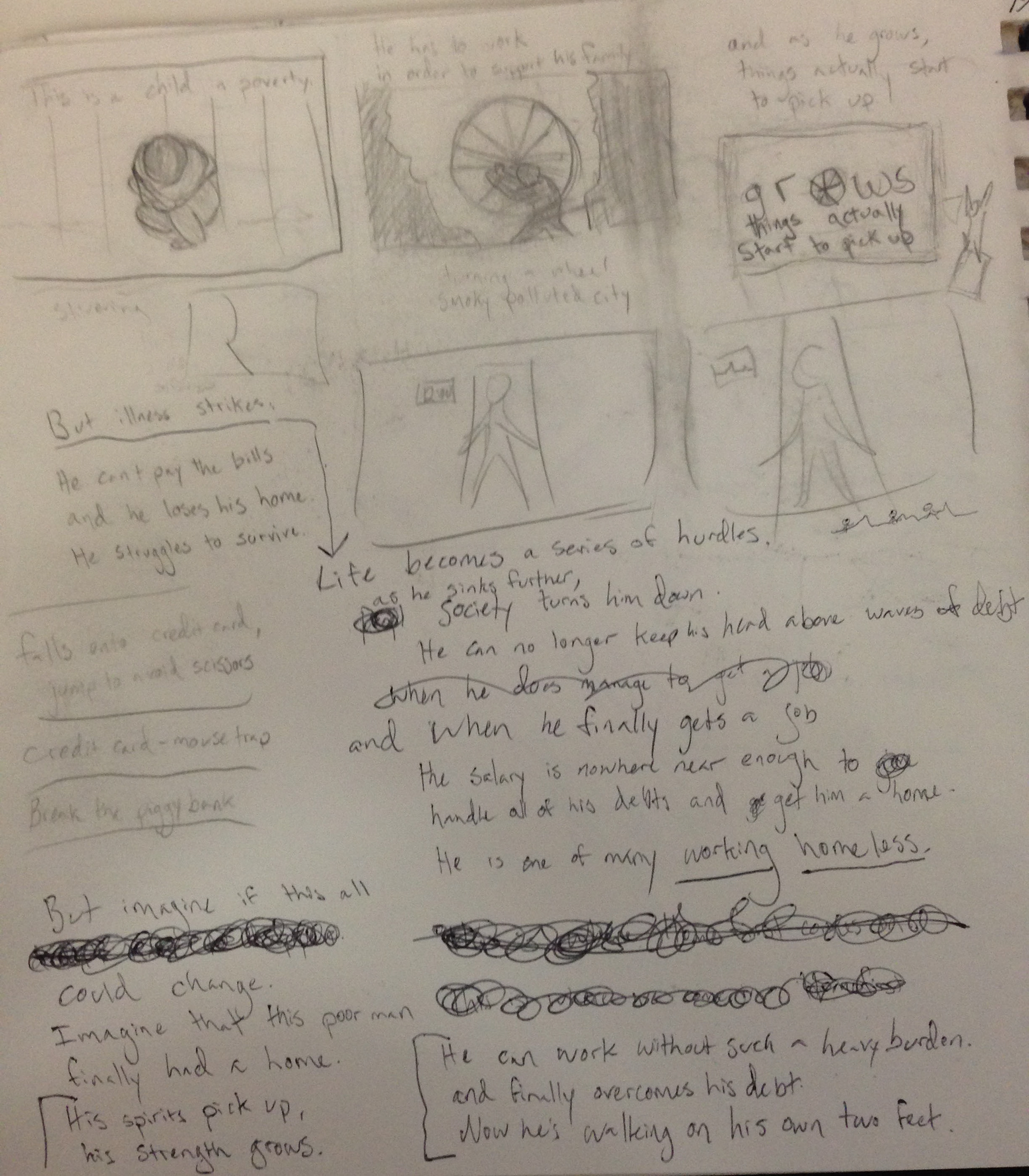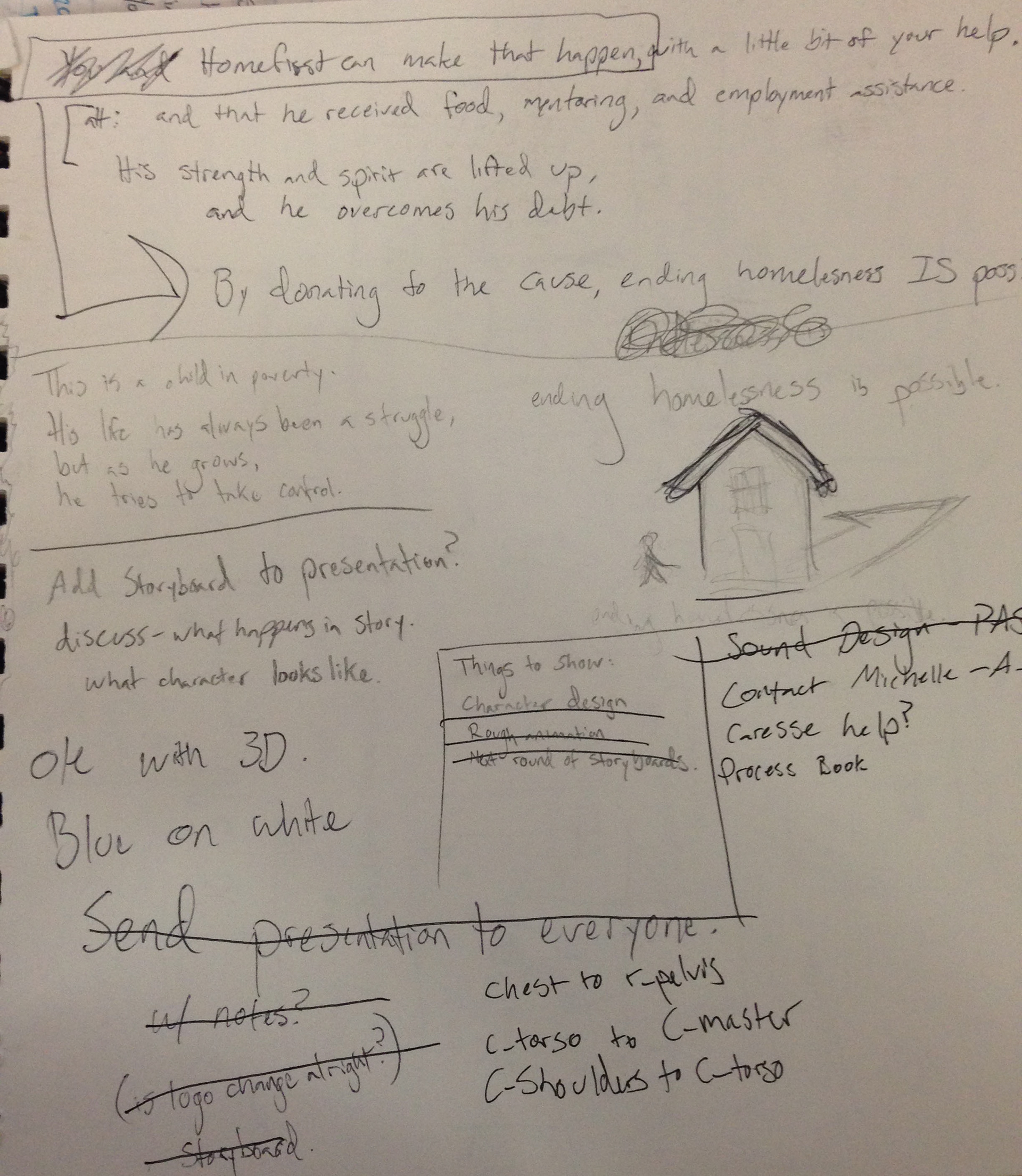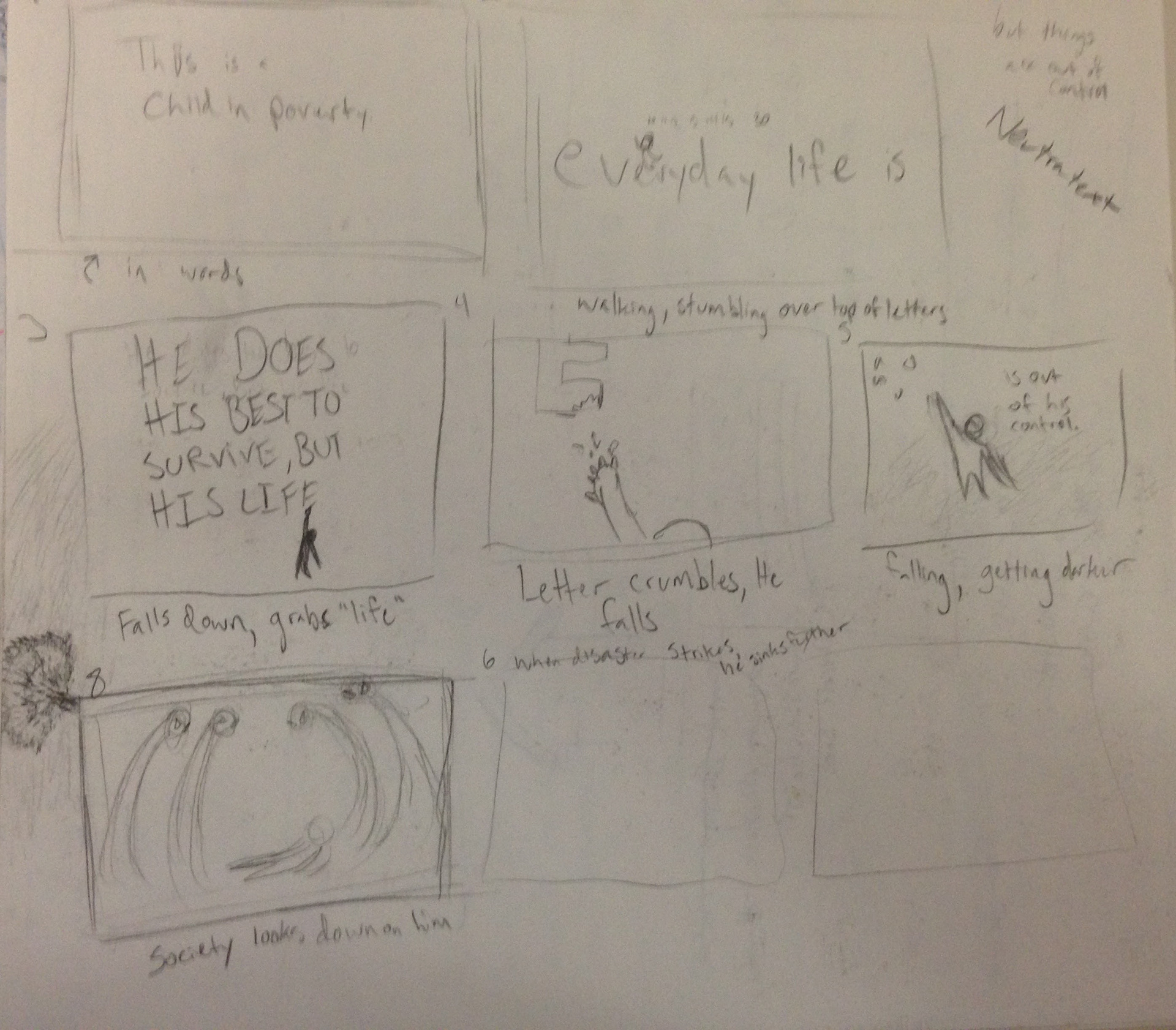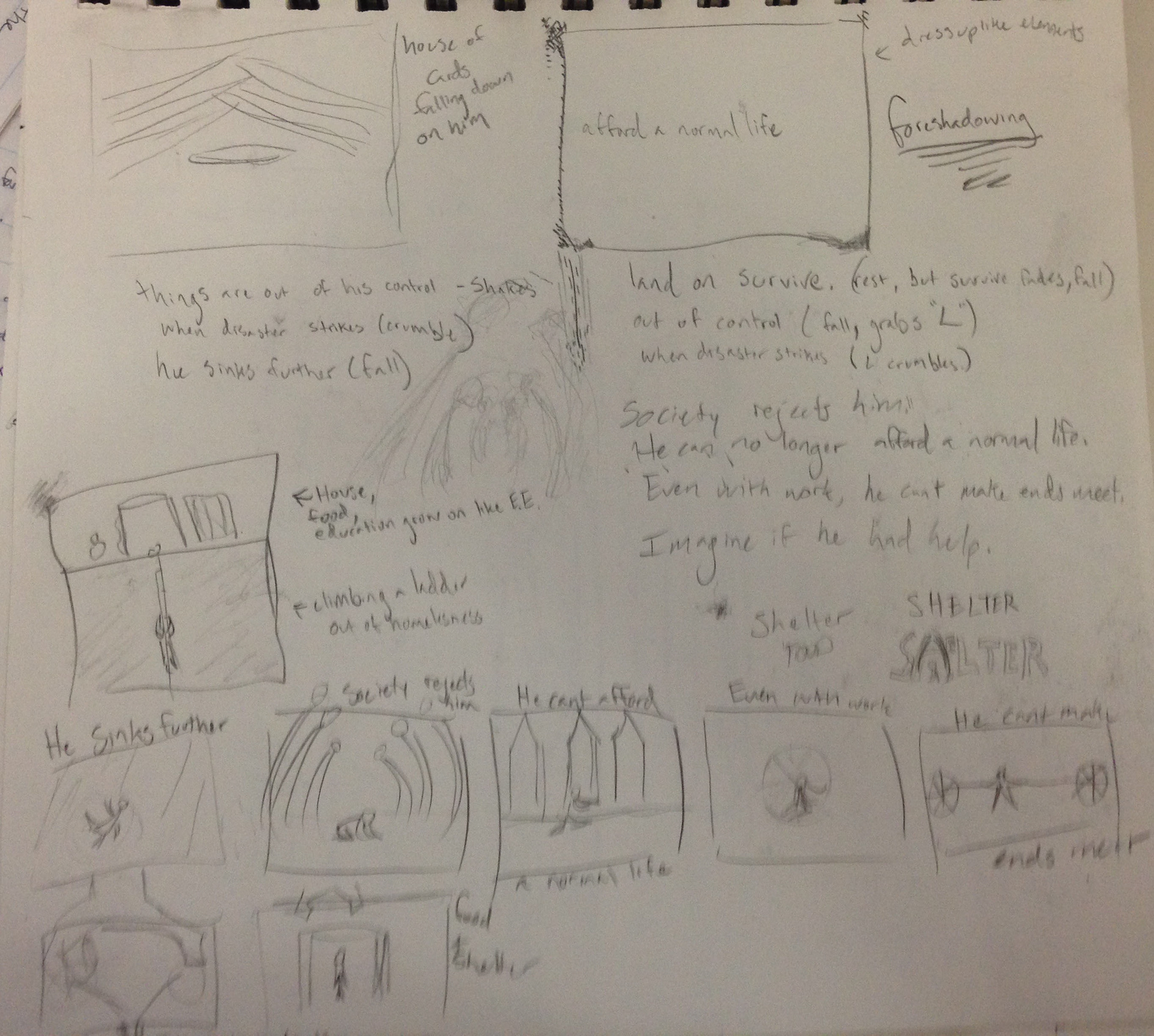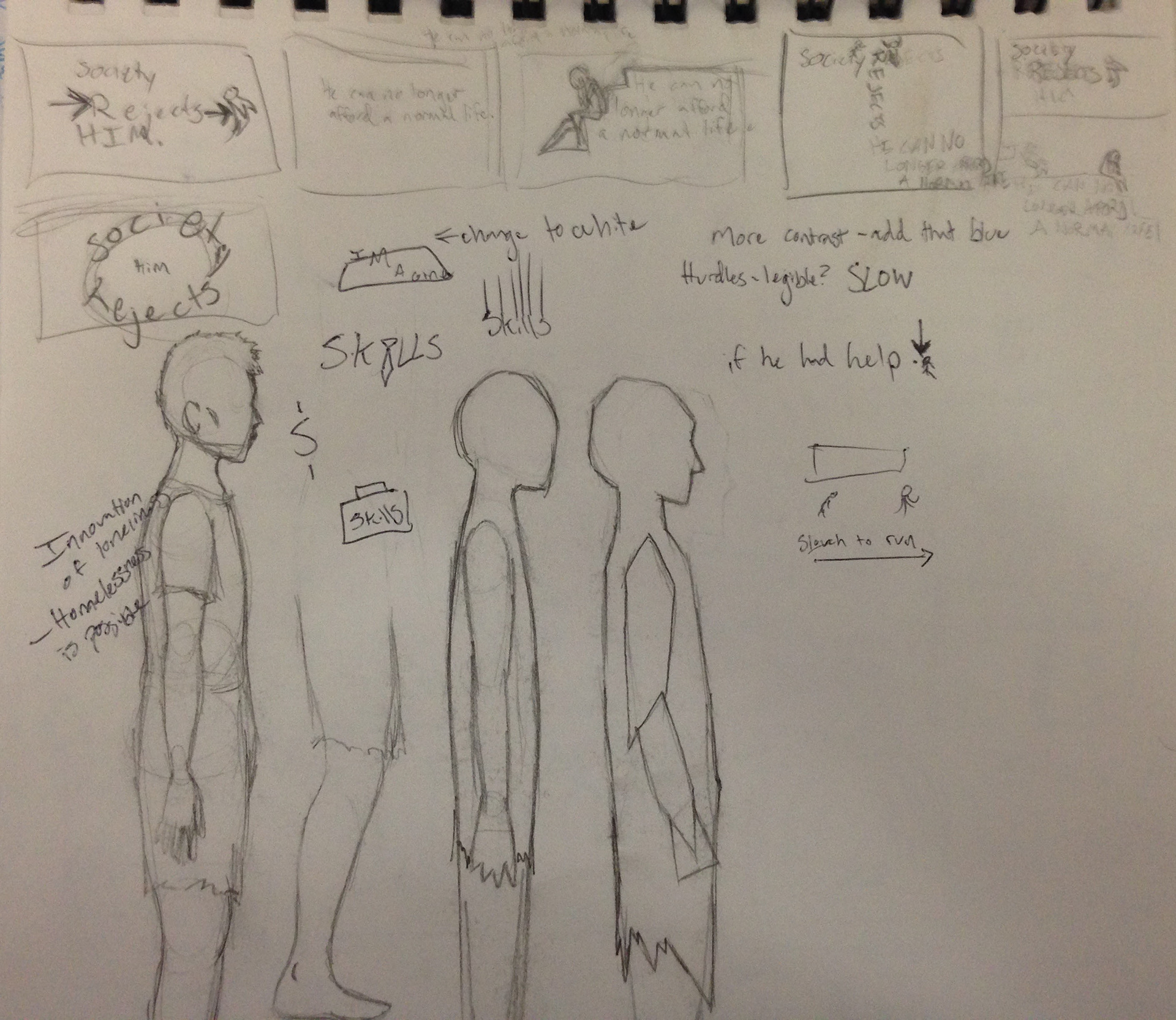 Preliminary design frames