This is currently what we have for the development of the titles. This came from a long series of explorations involving both 3D and live action footage. Initially, we had these particles coming in at an angle, which we found aesthetically pleasing. After receiving feedback from our director though, we found that we had to change the angle to better suit their tastes.
For this project, we had a hard time of deciding whether we wanted all 3D, all footage, or a combination of the two. Below you will find a number of different motion tests that show some of the thought processes we had for this work. Not all of them are successful, but were necessary to have in order to come to where we are now.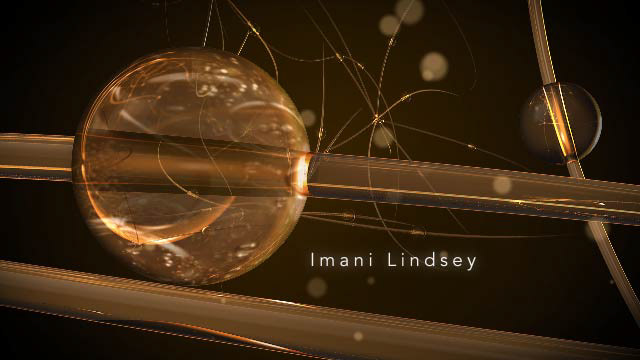 This was what we initially came up with - a system of molecules representing oil. The inspiration we gathered was from the EVA title sequences - we noted that this creation was far too similar and decided it was time to go back to the drawing board. We did, however, like the amount of work we put into this part and thought of it as highly valuable to the project as a whole.
After playing with the footage a bit, we created a new 4D design, still based on the idea of these inter-connected particles, but in a more graphic way. From here, we tried to see if we could integrate the footage still.